Привіт! Мене звати Анна. I am a Ukrainian linguist, an experienced teacher and the creator of Ukrainian Lessons Podcast – a series of free audio lessons that will help you to learn conversational modern Ukrainian step by step.
The audio episodes of the Ukrainian Lessons Podcast will always be free of charge. We have started in June, 2016 and our goal is to develop a course of 40 lessons for beginners that will bring your portion of Ukrainian to you every week for the next months.
If you want to support Ukrainian Lessons Podcast and enjoy weekly supplementary materials to the podcasts in the form of PDF Lesson Notes, you can become our Ukrainian Lessons Premium Member.
Together with the free audio lessons Premium Lesson Notes are everything you need to be learning Ukrainian nice and easy.
Download them once a week, follow the texts and explanations, review your vocabulary in the lists and practice with exercises. And… enjoy your Ukrainian learning!
Ukrainian Lessons Podcast PDF Notes include:
Transcript and Translation
You can find everything said in the podcast in Ukrainian in the Lesson Notes. It will allow you to work with the language visually and check if you heard everything right. There is also translation of the focus dialogues vocabulary.
More 

Explanations
At Ukrainian Lessons Podcast we try to explain you every detail in an easy manner and don't make it too long. The format of Lesson Notes allows us to put extra explanations, detailed rules and more examples for your lesson.
Two 

Vocabulary Lists
At the end of the Lessons Notes you can find the Vocabulary list of all the new words and expressions you heard in the podcast. Also there is always a Bonus Vocabulary list, which contains synonyms and useful words and phrases related to the topic.
Bonus Exercise
There cannot be too much practice in the language learning. Ukrainian Lessons Podcast Lesson Notes always has a bonus exercise for you. You can post your answers on the web-site and we will check and comment your work. The following Lesson Notes include the answers too.
Try it for free!
All Ukrainian Lessons Podcasts are always available for free on iTunes, Stitcher, Android or our web-site. You can also enjoy free Lesson Notes for the first three episodes of Ukrainian Lessons Podcast. Try them out below!
In this episode you will learn:
about the Ukrainian Lessons Podcast goals;
greetings in Ukrainian in the informal situation;
first words Ukrainian friends say when they meet;
different ways to say "also", "too";
how do Ukrainians really respond to the "How are you?" question.
In this episode find out:
How to say hello in formal situation?
How to say goodbye in Ukrainian to your boss and your friend?
How to say thank you in Ukrainian?
What are the personal pronouns in Ukrainian?
Are people polite in Ukraine?
In this episode you will learn:
how to ask about someone's name in Ukrainian and introduce yourself formally and informally
how to say Nice to meet you in Ukrainian
main patterns in saying different nationalities in Ukrainian
the most popular names in modern Ukraine
Extra Vocabulary Smart Flashcards!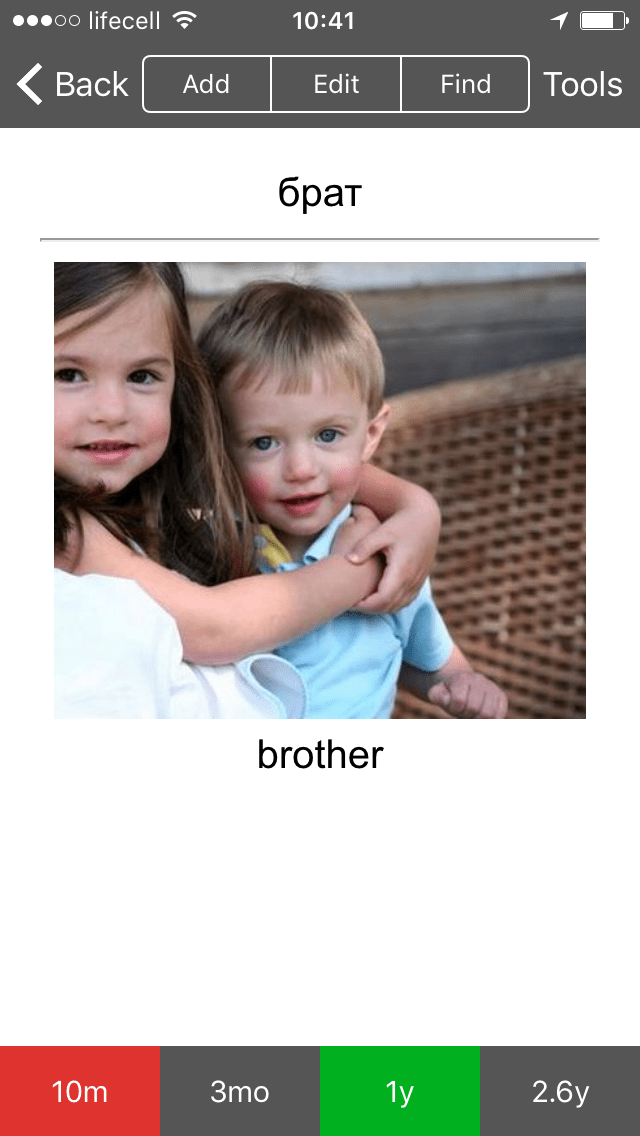 After each 10 episodes of Ukrainian Lessons Podcast, I prepare a deck of flashcards that you can use on your computer, phone or tablet with a smart Anki application.
Each deck includes all the focus vocabulary and expressions from 10 lessons, together with a picture, native speaker's pronunciation, and synonyms or grammar notes.
I love Anki flashcards! This tool was proved to be great for learning and reviewing the vocabulary of any language quickly and efficiently. So, I want to prepare the best Ukrainian flashcards for our Premium members.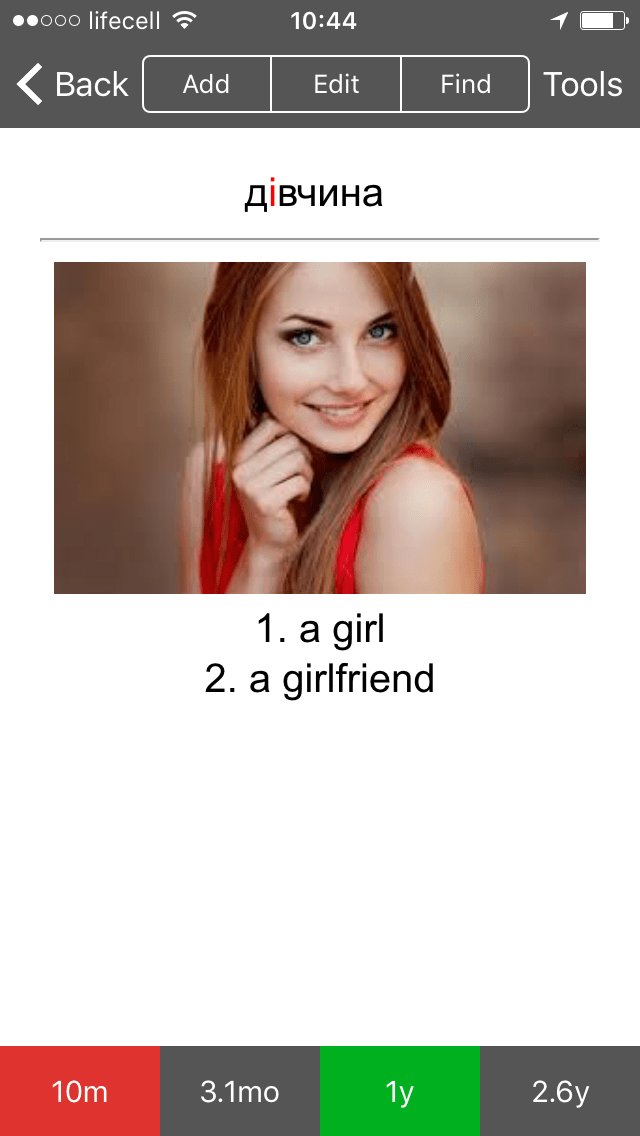 New!

Become a member of the ULP Facebook Community!

In the closed group, ULP Premium Subscribers can meet other Ukrainian learners, ask questions about the specific topics of the Podcast, communicate in Ukrainian and be corrected by the natives!
Proud of my listeners!
Great Introduction to Ukrainian
Thanks, Anna, for this series of lessons. You have a very engaging style. In just one week, I have learnt more than I ever expected and I am full of enthusiasm to continue. Very professional but friendly at the same time.
Фантастично! Fantastic!
Привіт! Я дуже люблю Ukrainian Lessons Podcast. Я волонтер корпусу меру, і я живу в Україні. Моя вчителька мене сказала я розмовляю українською дуже добре. Я слухала кожного уроку. Дякую!
Hi! I love this podcast! I am a Peace Corps Trainee, and I just moved to Ukraine, where I will be serving for 2 years. I listened to this podcast A LOT in the months before my departure, and now that I am here I made it into the advanced language study group. My teacher said I speak very well, and she was especially impressed that I know how to conjugate some verbs. When she asked where I learned, I told her about this podcast! I've listened to every episode. Thank you!
Кортні Коупленд
Каліфорнія, Америка
The best prepared teacher ever
On my own, I invested time in the Duolingo Ukrainian course and various Memrise vocabulary lists but I wasn't improving my language skills as quickly as I wanted, especially for speaking, which was the main point for me. I discovered Ukrainian Lessons podcast while looking for more resources and found the quality so good that I invested in the premium membership and private lessons with Anna.
She is the best language teacher I have ever had! Each lesson is always fun and incorporates a lot of conversation as well as structured lessons that are tailored to me and my ability level. Anna keeps notes in a doc while we meet so that it is easy to keep track of everything I learned in each lesson. I have taken 11 lessons so far and my language skills have improved from mostly just reading and saying "hello, good morning, etc" and simple phrases to being able to construct whole, unique sentences in present, past, and future tense. I feel much more confident in my ability to handle ambiguity and have (simple) conversations with native speakers.
The quality of the podcast notes, of the lesson notes, of the website, of the social media handles (Instagram and Facebook are the ones I follow) is so impressive and once you meet Anna, it makes sense. I would highly recommend Anna as a teacher!
Choose your Premium ULP plan:
Taxpayer Identification Number in Ukraine: ФОП ОГОЙКО А. В.  №2 663 000 0000 006076