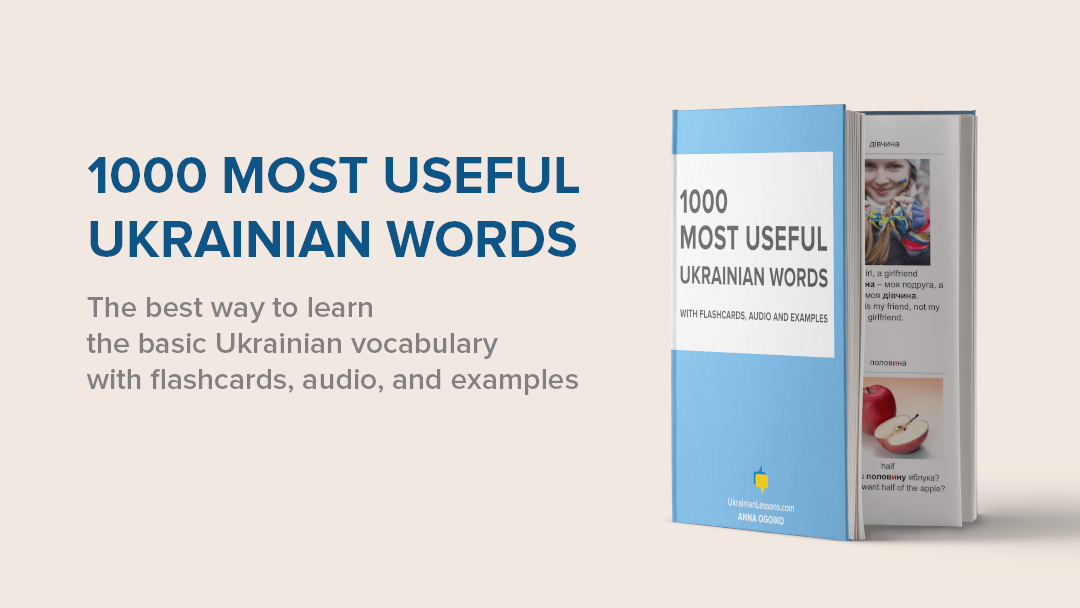 In this Ukrainian lesson, we begin the topic of житло (accommodation) with probably the first independent accommodation many Ukrainians have. It's about a room in гуртожиток (dormitory). Listen to the dialogue, learn new words, and practice the plural of nouns and more with Ukrainian Lessons Podcast!
read more
PDF lessons notes, word lists, extra vocabulary and practice, flashcards! Make a step forward in learning Ukrainian becoming Ukrainian Lessons Podcast Premium Member.
Learn more
This Ukrainian folk song is fun and good to practice your Accusative case in Ukrainian! A Ukrainian girl plays with the feelings of a young man…
read more
It is about time to learn a new type of words – Ukrainian adjectives. They answer the question який? – which? and show the characteristic of the subject. Here are some common opposites for you to improve your vocabulary! Each of them has a different ending according to the gender of a noun the adjective refers to.
read more
Today's article is about the Accusative case – Знахідний відмінок. We have already talked about all cases in Ukrainian in general. It's high time to talk about one of the most common ones, the Accusative case. Actually, the use of this case is quite easy! ...
read more
Sometimes short Ukrainian words can get more tricky than the normal ones. You can easily mix them up or confuse with the words from another foreign language. Also, these could be the first Ukrainian words you could learn as they are so easy to pronounce.
read more
It is весна – spring now! Let's learn some words from spring vocabulary in Ukrainian. Listen to the pronunciation of them below. Have a good time!
read more
In this short lesson, you will learn the most common way to say I have in Ukrainian and different forms of the pronouns used.
read more
One of the first things we learn as babies are the sounds that animals make, but did you know that these sounds are different in every language? Here is how animals sound in Ukrainian!
read more
Cover picture from Ladna kobieta Are you in love with a Ukrainian man or woman? Great choice 😀 Now you should learn some Ukrainian love phrases to impress your beloved one and make him or her love you more. Here are 10 Ukrainian love expressions and romantic words...
read more
The name of Олександр Пономарьов may sound new for you. This Ukrainian song is about two people who are totally different because of their way of living, but the man is waiting for the woman, in spite of all disconnections.
read more
Discover the concept of the cases in Ukrainian with us. We will also give you some strategies of how you could learn them.
read more
Look at musical instruments in Ukrainian – музичні інструменти! Listen to the pronunciation below and learn the words with Ukrainian Lessons picture.
read more
Practice your Ukrainian pronunciation with rhythm and fun! Try out Ukrainian lessons collection of скоромовки – tongue twisters!
read more
Щедрівка is a traditional Ukrainian song, which people sing on Щедрий вечір – Generous Eve. Listen and read the translation of щедрівка.
read more
Learn different parts of the body with us! You will easily understand the body in Ukrainian looking at the picture. Listen and repeat the words.
read more
One more Ukrainian song from Скрябін! We publish Ukrainian songs with translation so that you could discover Ukrainian modern culture
read more