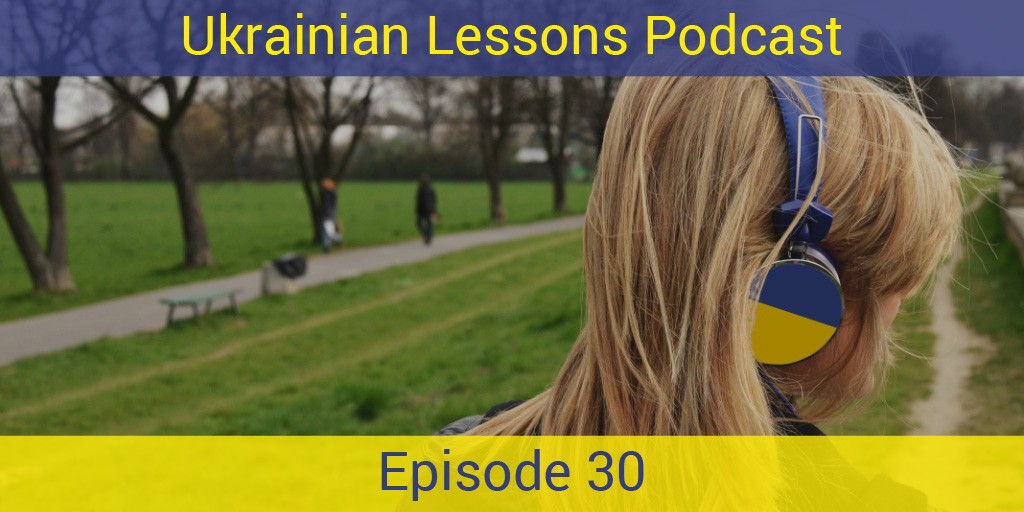 It's time for the review! In this 30th episode, listen to your teacher's Anna's story about her travels in Ukrainian. Answer some questions about the understanding and practice recognizing and using the vocabulary and grammar points you've learned over the last 10 Ukrainian Lessons.
In this Ukrainian Lesson you will:
listen to Anna's story about her подорожі – travels last year;
challenge yourself with some questions about the story you listened;
learn some new words and phrases to talk about your trips in Ukrainian;
get 3 ideas of Anna's favorite places to travel in Ukraine and learn why you should go there
Your Story!
Tell us about ваші подорожі in the comments, include your email and we will send you the PDF Lesson Notes 30 for free. Tell us:
Де ви були минулого року? (навесні? взимку? влітку? восени?)
Які ваші улюблені країни?
Куди ви хочете поїхати цього року?
Transcript, Vocabulary Lists, and Flashcards!
Become Ukrainian Lessons Premium member and get access to this lesson's PDF Notes which include:
Transcript and translation of the text;
Questions about the text with answers;
3 Test Exercises to practice and review what you've learned during the lessons 21-29;
Vocabulary List: all new Ukrainian words and phrases from the lesson;
Bonus Vocabulary List: more useful words to talk about the time.
Also!
As a premium member, you get a great
set of flashcards for the lessons 21-29
. It includes all the new vocabulary from the episodes 21-29 with translation, pronunciation, and pictures to remember. Great way to make those words stuck in your head!