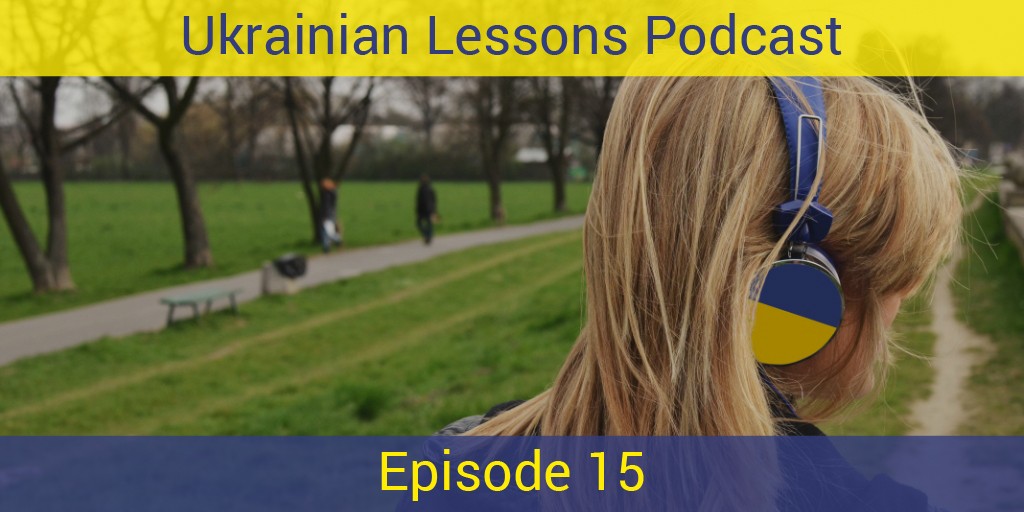 Learn and practice days of the weeks and months Ukrainian with the Ukrainian Lessons Podcast. This episode also contains the pronunciation trainer of the very important and challenging aspect of the Ukrainian sounds – soft consonants.
---
---
Podcast: Play in new window | Download | Embed
Subscribe: Apple Podcasts | Android | Stitcher | RSS
In this Ukrainian Lesson you will:
listen to and learn the days of the week in Ukrainian;
learn and practice the names of the months in Ukrainian;
learn about how to pronounce the soft consonants in Ukrainian;
discover when the consonants become soft in Ukrainian;
learn why the month in Ukrainian are so different from other languages;
get to know the origin of some Ukrainian months.
Transcript, Vocabulary Lists and Bonus Materials
Detailed explanations of all points covered in the episode
Bonus Exercise 1 to practice identifying soft consonants
Bonus Exercise 2 to practice using the words you've learned in context
Vocabulary List: all the words and phrases from the lesson
Bonus Vocabulary List: more useful words to talk about time (year, today, tomorrow, etc.)
Also!
As a premium member you get great
sets of flashcards for each 10 lessons of the Podcast
! They include all the vocabulary from the episodes with translation, pronunciation and pictures to remember.