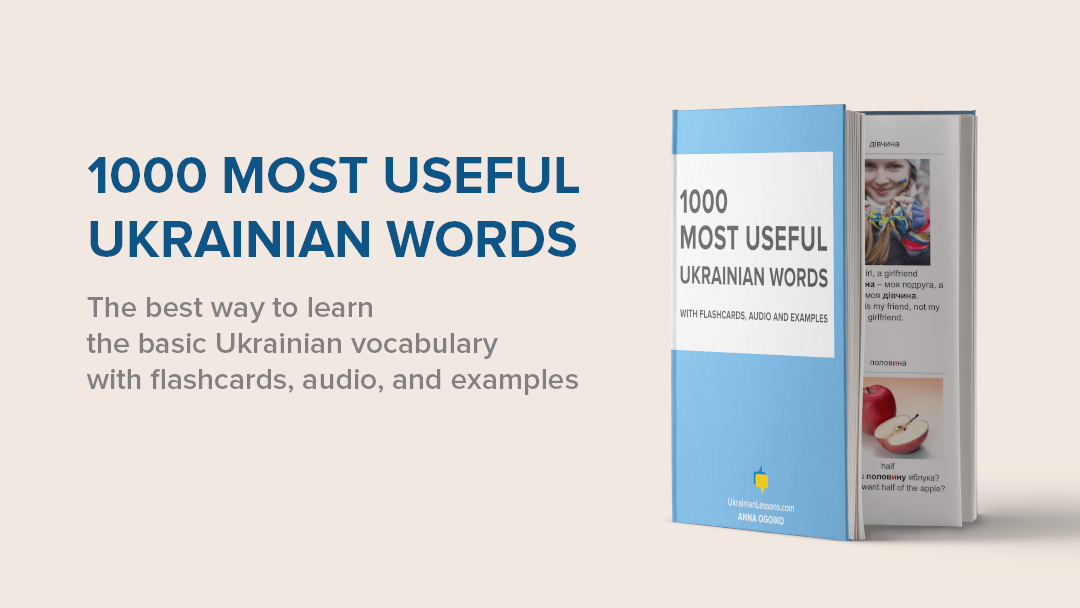 It's the review time! In this episode, listen to Anna telling about what she eats in a day and challenge yourself with the listening comprehension questions. Then, get more practice, do the exercises and use the flashcards to learn every new word from the lessons 41-50.
read more
PDF lessons notes, word lists, extra vocabulary and practice, flashcards! Make a step forward in learning Ukrainian becoming Ukrainian Lessons Podcast Premium Member.
Learn more
This is the official Ukrainian to Latin transliteration. Have a look at how the Latin letters correlate with the Cyrillic alphabet.
read more
Друга ріка is a Ukrainian rock band which became popular in the 2000s.Their music is not very hard, so they are well-known among people with different tastes. Sometimes their style is determined as Britpop, but the band definitely has its own style.
read more
Let's talk about осінь – autumn. In Ukraine, this season is amazing and colorful. Look at the picture and learn autumn vocabulary in Ukrainian. Listen to the words being pronounced and repeat after the native speaker.
read more
Let's have a rest a little bit from the difficult rules and learn how to say too much in Ukrainian. "Too much" has two forms – simple and complex, which are interchangeable.
You should add the word "занадто" to an adjective or adverb or use the prefix за- before the word.
It is simple, just try!
read more
Are you interested in Ukraine, its history, and culture? Then you must listen to the Ukrainian national anthem and get to know it with the English translation.
read more
The adverbs – прислівники in Ukrainian language have only one form, which is used in every situation. Learn some of the most common Ukrainian adverbs.
read more
Lviv is a city of various cultural sightseeings. Here is Ukrainian Lessons Cultural Guide, where we collected the best places to visit in Lviv.
read more
Let's move on and find out how to compare them! There are three degrees of comparisons in Ukrainian, as in English language.
read more
There are so many ways to talk about time in Ukrainian! It is really important to understand what you talk about because the wrong time can cause misunderstanding and, as a result, you may miss something important. Let's have a look at the popular time expressions in...
read more
Enjoy the voice of Святослав Вакарчук and the wonderful Ukrainian music!
read more
Do you know any homonyms in your language? These words sound exactly the same but mean absolutely different things. Learn some homonyms in Ukrainian with pictures at our blog today!
read more
Make your vocabulary more various! It is difficult sometimes to find synonyms and replace a simple word in a foreign language. Practice 30 ways to say good and bad in Ukrainian and find the best adjectives to express your feelings!
read more
Enjoy Ukrainian song from the rock band Мотор'ролла! This band has its own unique singing style, which is impossible to forget. You will easily understand most of the lyrics because the front man of Мотор'ролла, Сергій Присяжний, sings quite clearly. Восьмий колір is their most famous single, which tells the love story full of tenderness and self-sacrifice. Despite the quick and loud music, Мотор'ролла talks about some eternal feelings.
read more
There are so many short words in Ukrainian language that it is too easy to mix them up, especially if you ask some questions. Як тебе звати? – What is your name? Яка твоя улюбена їжа? – What is your favorite food? Скільки це коштує? – How much is this? Questions are all around us, and it is impossible to speak the language without them.
As you see, some similar English question words might be different in Ukrainian. That is why today we will learn basic question words in Ukrainian for you to communicate with people better.
Чому ви вивчаєте українську мову? Що вам подобається в ній набільше? We will be happy to read the answers in the comments below!
read more
Summer in Ukrainian is called літо! It is the season of holidays, the sun, and rest. Have a look at summer vocabulary in Ukrainian and learn how to say the most common summer words here. Also, practice your pronunciation with our recordings!
read more